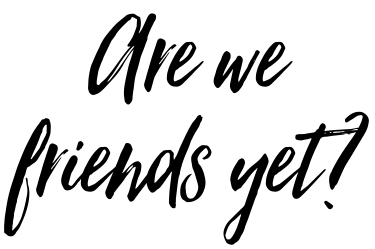 Need an A to your Q, want to say hi, or are just looking for some awesome people just like you to hang out with? Come find me online…
Feel free to Facebook-stalk me over on my FB page.
Want to creep me on Instagram? No problem! I love sharing what I'm eating plus other adventures I get up to over there.
I do have the Twitter, but it's not really my jam. However, I'm diggin' the Periscope these days, so I would love to connect with you live over there!
Or, you can keep it simple and shoot me an email using the form below.